OUR BRAND
The concept of ataraina comes from the idea that "it would be good if it existed".
That's why we've developed four handy products.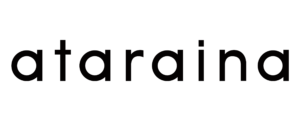 In October 2016, the ataraina brand was created. The meaning of the word ataraina in Japanese is "it would be good if it existed".
We include the idea of wanting people feel close to the know-how of Creative Technology Co. in the semiconductor field.
With a dream of making a more comfortable world, we carried out research day and night, collecting the most satisfactory results to create the article with the best end result and sell it.
Our goal is that in the future everybody has an ataraina product in their home.
OUR COMPANY
Message from the CEO of Creative Technology.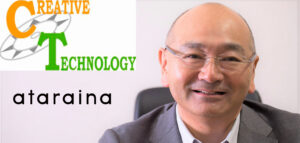 "Hello, my name is Yoshiaki Tatsumi,
I would like to show you the world of Creative Technology and our brand "ataraina".
The company was founded in 1985 with our headquarter based in Japan in the city of Kawasaki.

Over the years, we have established operations in Korea, China, Taiwan, the US as well as in Singapore.
This year we are entering the European market and are right now in the process of creating our branch in Munich.
For more than 30 years, we have been an industry leader in providing semiconductor equipment parts and consulting services to major semiconductor partners worldwide to build smaller and faster electronic devices.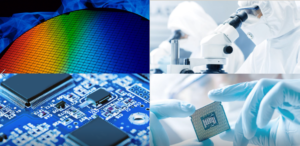 For those who are not familiar with manufacturing of electronic devices, what I am holding here in my hand, is what is called a Silicon wafer.
And in my other hand, I have a wafer with fabricated IC chips on it.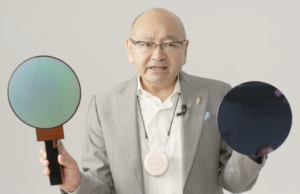 In this fabrication process, while the circuit patterns are produced on the top side of the wafer, we have devised a way to hold the wafer in place using only the back side.
We have done this by artificially creating an attractive electrostatic force.
Over the years, we have developed and mastered  this unique technology, critical in making nanometer-grade processor chips and smartphone displays used in many of the electronic devices you use today.
We are excited to bring the same innovative technologies to the consumer market, and into your everyday household to further enhance your living experience.

Let us present to you our brand, Ataraina.
The following movie, we have prepared, will take you on a little journey to the world of Creative Technology and "ataraina". Let us introduce you to the endless possibilities of artificial electrostatic technology and how it can further enhance your everyday lives.
Ataraina & KABUKI theater

Our goal is not only to improve the daily lives of today and tomorrow, but to help everyone become more responsible of handling our earth's resources with the help of our technology.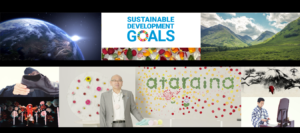 We take pride in helping others to achieve Sustainable Development Goals by sharing our innovative artificial electrostatic technology for the greater good.
So thank you very much for joining us.
     Yoshiaki Tatsumi
CEO of Creative Technology.         September 5, 2020