The electrostatic bulletin board that help you to organise your documents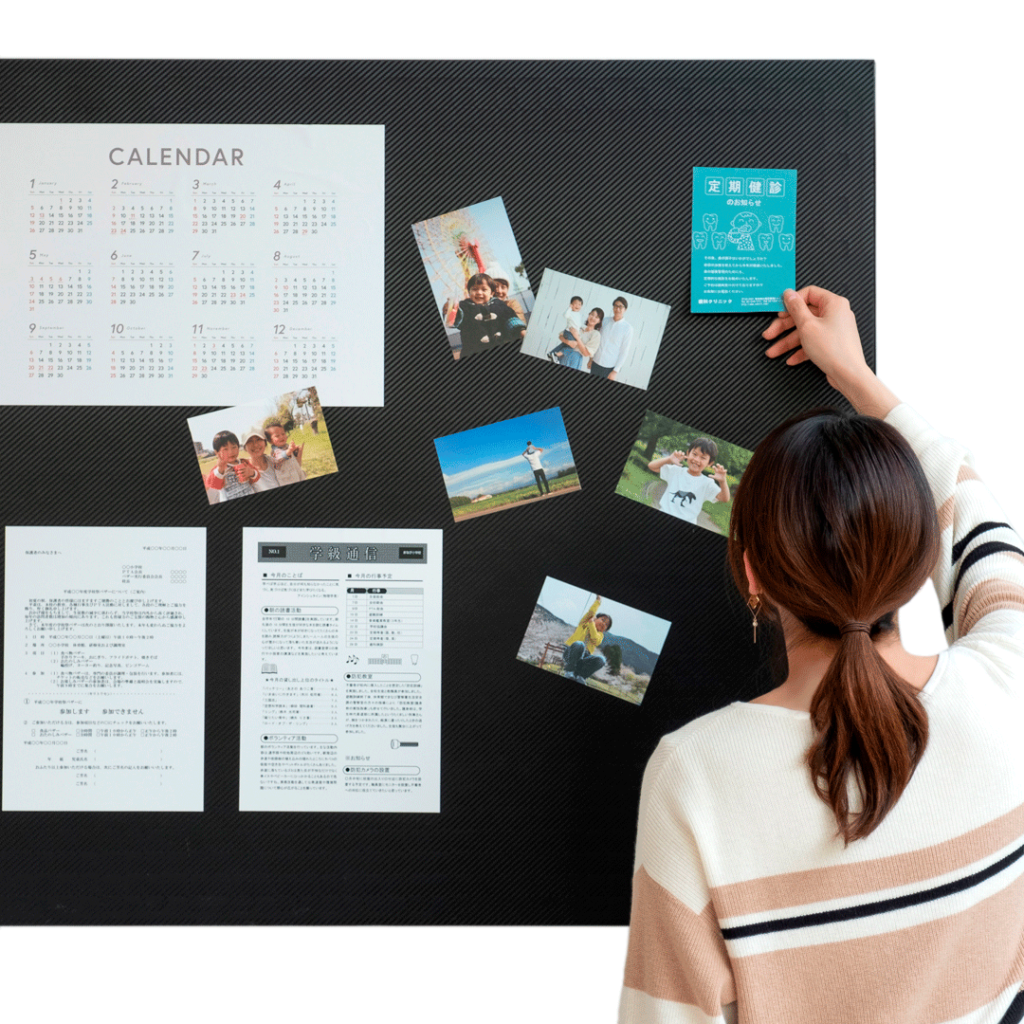 WHAT IS ESCLIP?
ESCLIP is the bulletin board of the future that holds papers and materials by the power of static electricity. To post a document, simply place it on ESCLIP. The paper attaches to ESCLIP like a magnet without any additional tools. You don't need to worry about losing magnets or leaving tape marks and pin holes on your papers.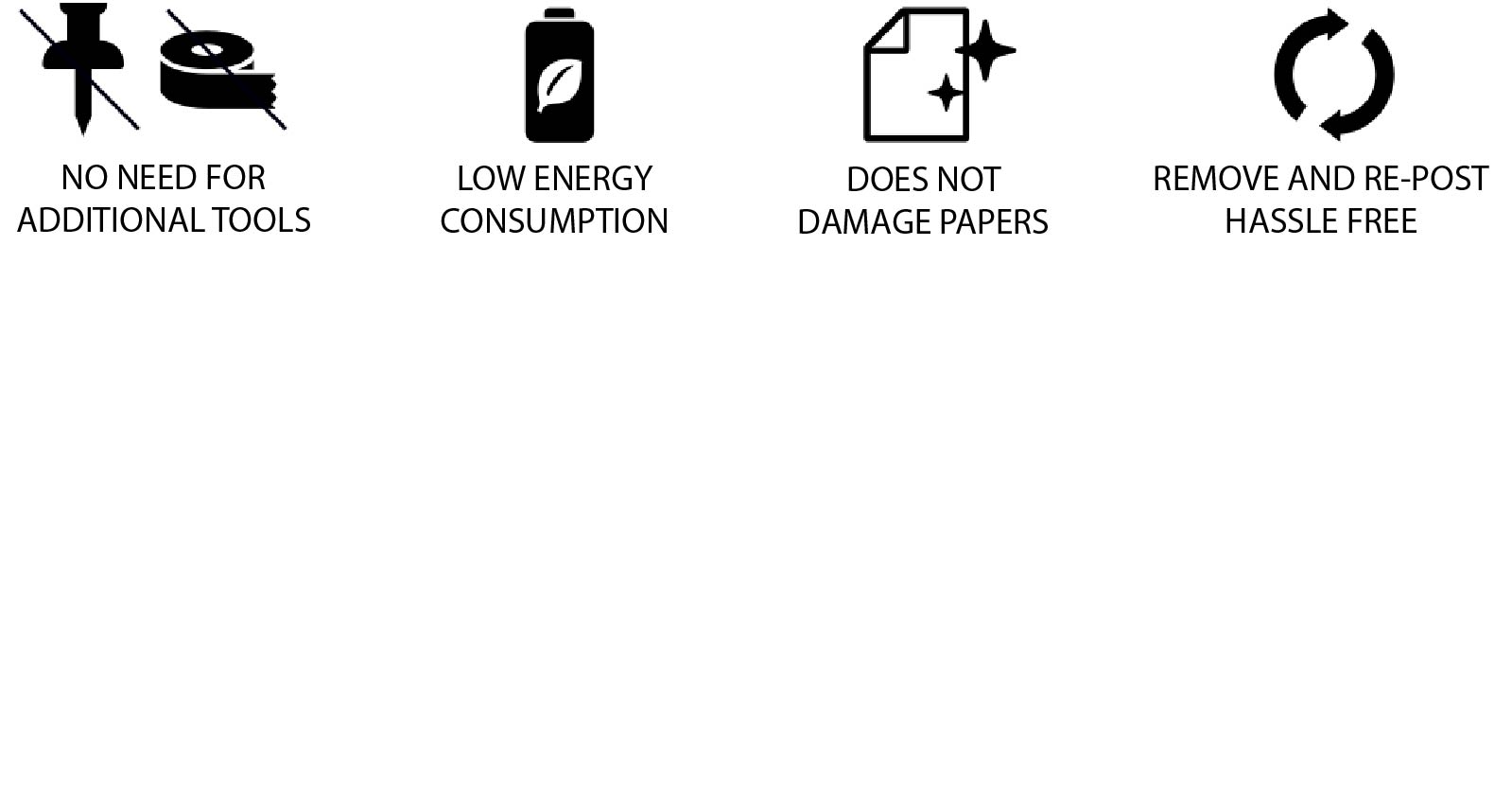 ENERGY-SAVING DESIGN
ESCLIP uses power only when sticking and removing documents to and from ESCLIP.
Therefore, there's no need to change batteries for up to 6 months, regardless of the size of ESCLIP.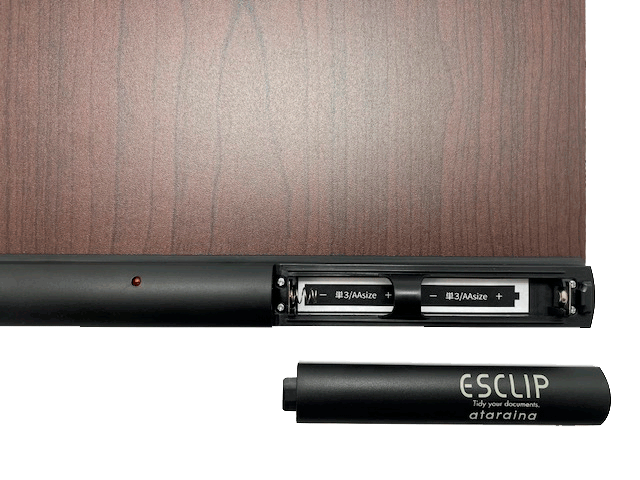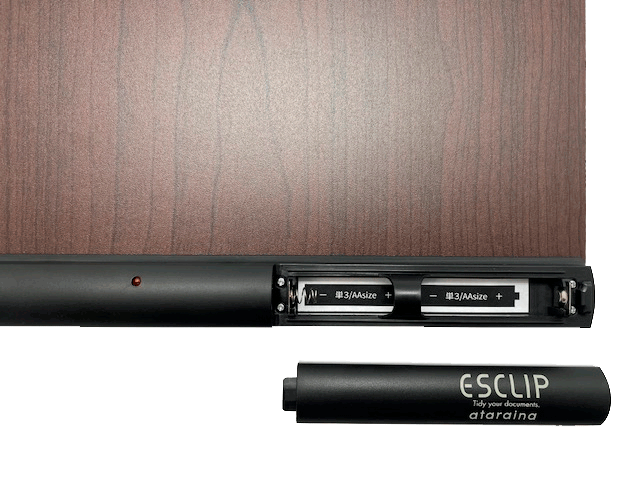 CUSTOMIZE AS YOU WANT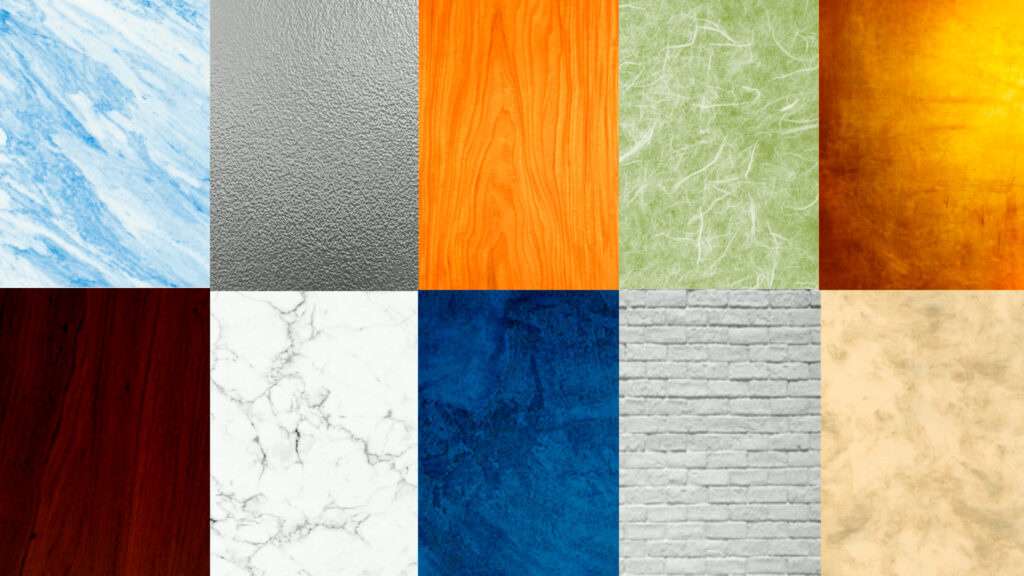 WRITE ON THE BOARD
Whiteboard style is also available.
You can write on ESCLIP and rub out as many times as you want!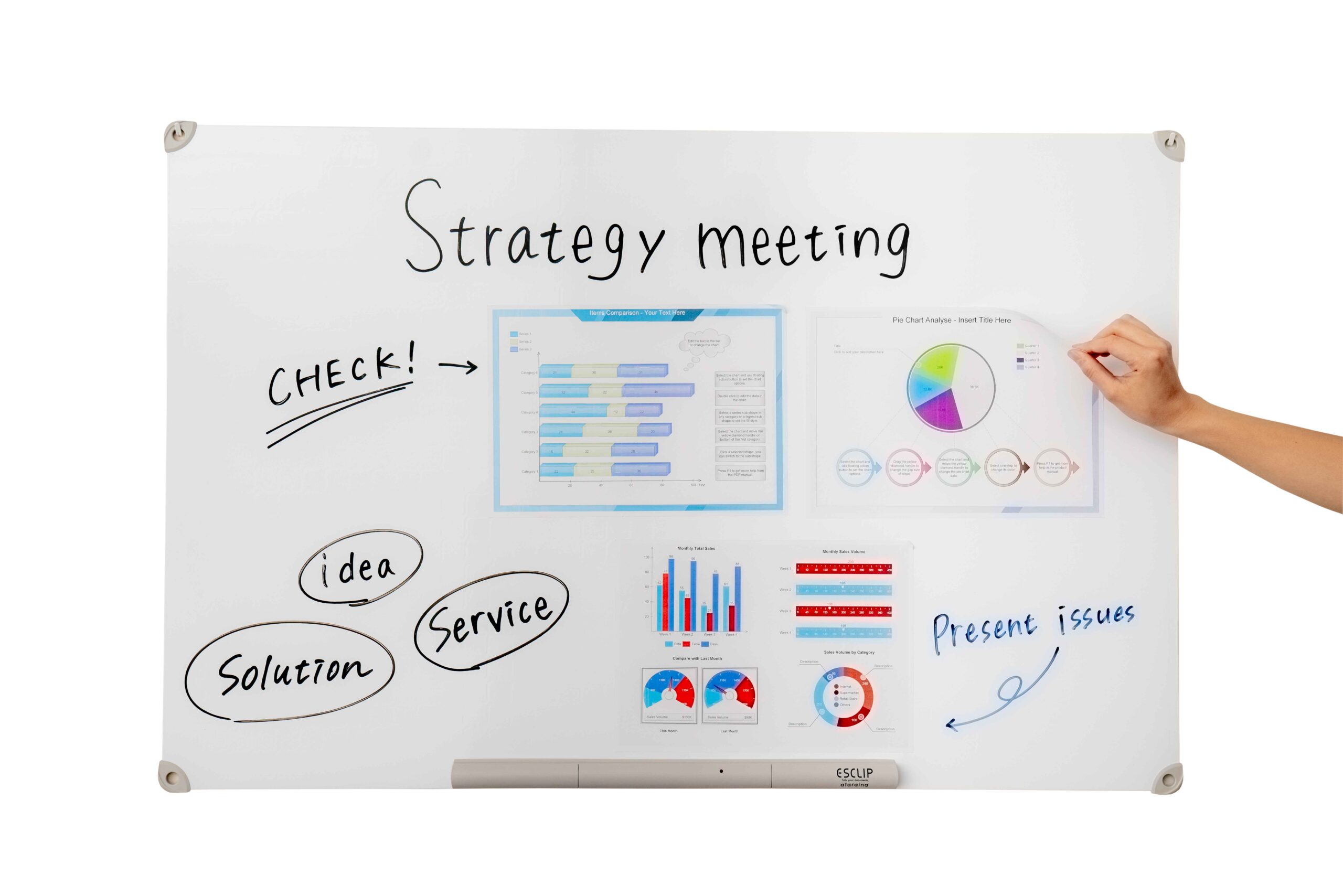 PERFECT FOR ANY SITUATION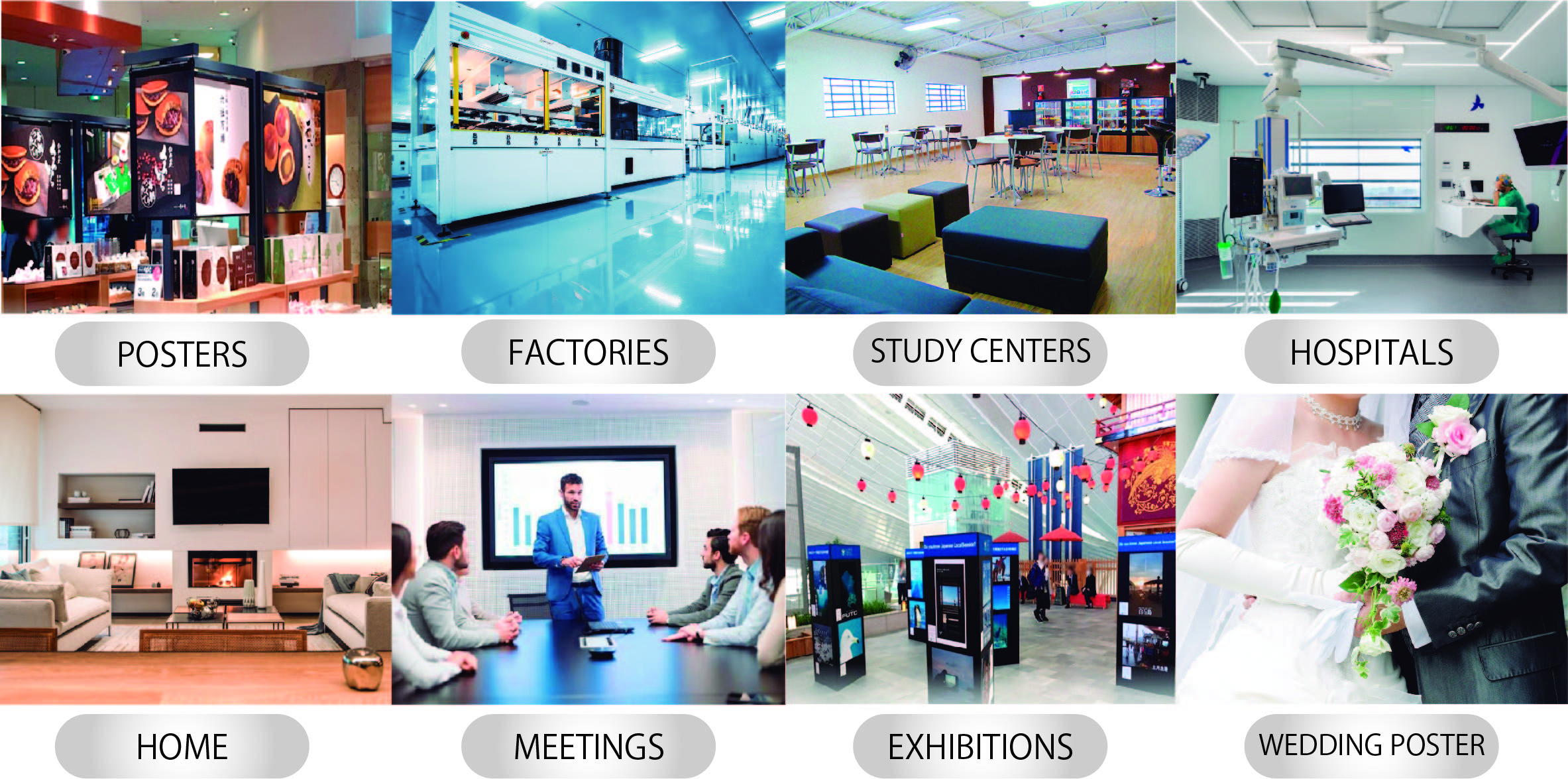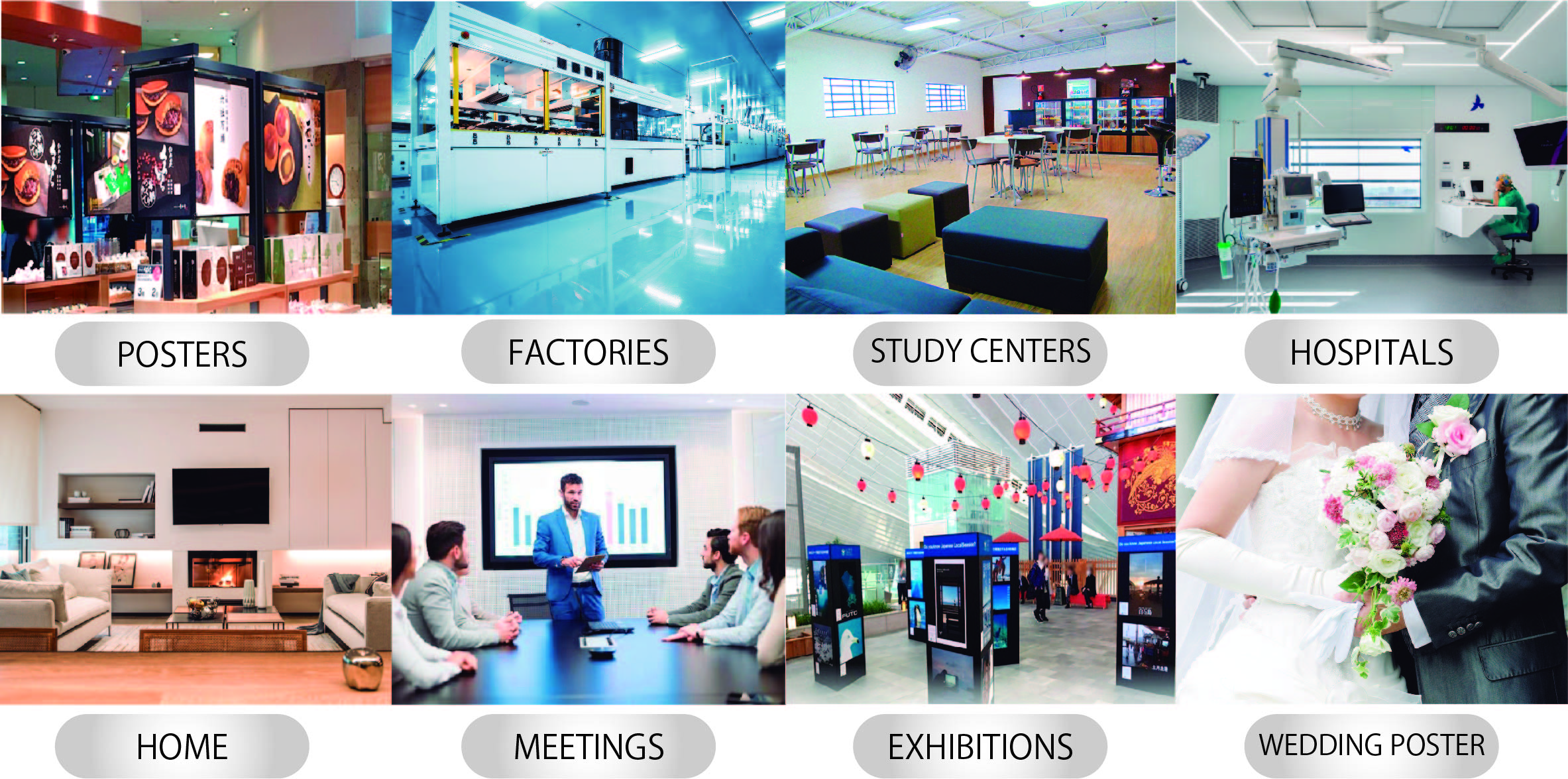 | | |
| --- | --- |
| Power supply | 4 AA alkaline batteries |
| Operating time | Approx. 6 months |
| Usage environment | Use at room temperature (5 to 40 °C). The adhesion force may be reduced when used in high temperature. |